Survivalists say that abled bodies require a healthy supply of food, water, air, and shelter to survive. But to many diabetics, like myself, insulin must be added to the list. As a result, I've found that insulin dependent people are often fascinated by the technologies that replace the function of their MIA pancreata. This fascination is rivaled only by those that work in the Life Sciences and medical technology industry.
So, when I learned about the amazing diabetes-related technologies coming out of ATS Life Sciences, I had to dig deeper! My search brought me to ATS Life Sciences' Andrew Glaser, Vice President of Global Sales, and Dennis Murray, a fellow diabetic and a Control Systems software designer. When I sat them down, I found that I was interviewing global leaders in the space of diabetic product manufacturing. If you work in the field of diabetes-related treatments, or if your life depends on the success of this field, this story might pique your interest. For example, while at ATS, Murray became fascinated by an insulin pump drive mechanism that he worked on.
"It's amazingly engineered; it's very elegant and simplistically designed," Murray says. "The product we produce doesn't have a tube. This is great for children as it can't get caught on things. With my pump, my tubes get stuck all the time. So, to have a pump out there without a tube is really nice."
I soon found that this interesting tidbit was just the tip of the diabetic device manufacturing iceberg.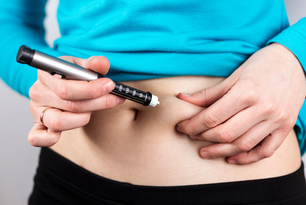 Medical devices, like Insulin Pumps, must be exact
If my dosages are off by as little as 0.05 ml, I could spiral into a blood sugar rollercoaster. Therefore, diabetic product manufacturing must be consistent, precise, and accurate. I never knew the amount of work this level of excellence created behind the scenes.

Murray adds, "It's important to be able to give out a dose, or part of a dose, to maintain accurate sugar control. It's especially important for basal (baseline) dosages that can change three to five times per night — depending on the person. Using monitors and pumps offers users the ability to fine tune and control dosages. And that accuracy can make or break the value of a pump."
He has a point, if you're sleeping 8 hours a night, then for a third of the day your sugars are unsupervised. With the right tools, users can preset and automate their insulin control 24/7. This goes a long way to reducing the short- and long-term risks associated with the disease.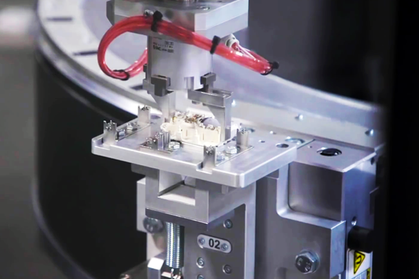 But as a diabetic, I also know the sad truth that can results from these tools having a fault. According to Health Canada, over the last 10 years, the number of recalls, deaths, and injuries related to insulin pumps out numbered any other medical device.
"Since medical devices, like pumps, are complex it takes a lot of collaborative engineering between the manufacturer's design engineering and manufacturing groups," Glaser says. "It's all about design for manufacture and assembly (DFMA). Raw materials need to be molded, stamped and manufactured into products that are consistently in tolerance. Automated systems are needed to sustain high output and process control. The more complex the product, the more complex the automation, and the harder it is to produce a reliable automated process."
He adds that, "because of the stringent quality criteria associated with complex medical devices, inspection is essential at every value-added step to ensure the process is in control."
So, the question is, how do you employ DFMA and inspection best practices when manufacturing complex medical devices developed for diabetes treatments?
DFMA and inspection tips for diabetic devices manufacturers
Glaser suggests that companies look for tools like Illuminate Manufacturing Intelligence™, ATS Cortex™ System, and other OEM products that inspect, monitor, report, and archive critical to quality attributes and relevant manufacturing data. These tools are particularly useful if they can perform root cause analyses that enable manufacturers to use evidence-based data to drive decisions — be it corrective action or continuous improvement.
But product owners also need to look within their designs to ensure proper manufacturing processes. Was the product designed to be made in an automated process to begin with? Does the automation of a process have a chance of meeting the demanding quality specifications?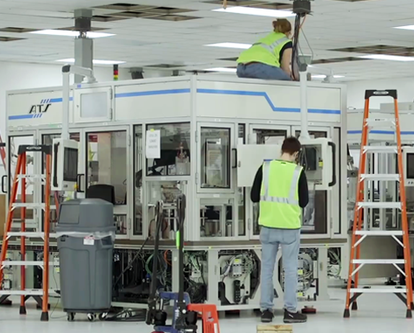 "This is one way ATS differs from competitors," Glaser notes. "We look into tolerance control at the component level and the tolerance stackup as the device is assembled through final configuration. ATS is hyper-focused on how the incoming part tolerances contribute to process variation and risk. Understanding and quantifying the assembly tolerance stackup enables the design of the automation to adapt — within reason — in achieving a compliant finished good."
Glaser says that these little things can make a big difference, "We collaboratively execute risk assessment at the component level, as well as at each process step. This engineering core competency is why customers see ATS as a global leader."
This viewpoint works perfectly with medical device companies because they need to focus on the small stuff. It's these customers, and the ones that go a step further, that work best with ATS.
How to Know Where to Focus Inspections and DFMA Efforts
Medical device manufacturers need to perform risk assessments to catch key DFMA and product quality pitfalls.
By performing an extensive risk assessment up front, you reduce the number of issues and redesigns on the back end. By focusing on good manufacturing practices (GMP) and critical-to-quality attributes, you identify the risks that require robust and reliable mitigations — like automation.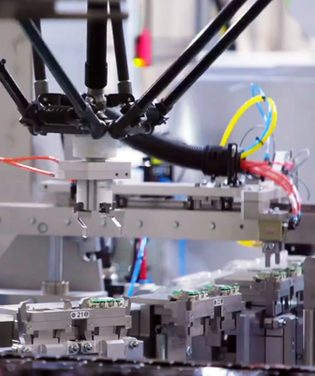 Murray says, "For instance, a tray handling system could be implemented to introduce components to an assembly system. If there is a significant GMP risk associated with batch mix ups, then an inspection system can be added to validate what is going into a machine at the start of every process. Every tray could be barcoded and scanned so the system will know if the right thing is fed at the right time and place. This automated solution is a more robust — yet still financially reasonable — option compared to manual inspection, especially in Life Sciences manufacturing which requires a high level of traceability."
Glaser adds that a risk assessment could even lead to mitigation through proof of principle studies that can prove the success of a technology and further reduce risk. In fact, he notes it's an ATS selling point. He says, "because our approach includes risk assessments, proof of principles, and decades of experience and learnings, people see ATS as the least risky path to success. This success can be measured in on-time deliveries, reliability, and automation performance. You can never eliminate risk completely, but we are really good at assessing feasibility and then, with extreme ownership, developing risk mitigations."
ATS enables the supply of diabetic treatments
The diabetic manufacturing expertise of ATS doesn't end with insulin pumps. Glaser notes that we are an enabler for manufacturers of products that address different aspects of diabetes care.
Specifically, ATS has helped diabetic device manufacturers automate the production of:
Insulin pens
Insulin reservoirs
Insulin pumps
Syringes
Continuous glucose sensors
Pen needles
Instrumentation
"We exist to enable companies who have mission statements to treat people that suffer from any illness," Glaser says. "We like to solve problems that save lives, improve wellness, and support recovery."

So, when it comes to diabetes specifically, Murray and I have a lot to thank ATS Life Sciences for. Get in touch with us today to learn more about diabetic device manufacturing.
About ATS Life Sciences Systems
For over 40 years, ATS Life Sciences Systems has worked with the world's leading manufacturers for product launches, expansions, improvement initiatives, and solving complex manufacturing and process challenges. Whether you need a partner who can supply custom automation systems to anywhere in the world, or whether you need assistance meeting your contract manufacturing needs, ATS has the scale and resources to reduce costs and speed time to market. We look forward to demonstrating our thoroughly tested process in providing best-in-class automation solutions.
A conversation with a reputable supplier will help you understand the feasibility and benefits of automation before you make any decisions. Contact us at lifesciences@atsautomation.com to review your options.