Specialty operations for automated manufacturing
SPECIALTY MANUFACTURING PROCESSES
Manufacturing processes can be highly complex. You have high quality standards to comply with GMP requirements and deliver safe products to the marketplace. The assurance of product quality and a robust supply chain are critical to success.
Process Capabilities
Handling
Material handling for the movement of components, subassemblies, and finished product, including component logistics, feeding, pre-treatment, and quality control. Solutions for stacked trays, pallets, bulk components, and more.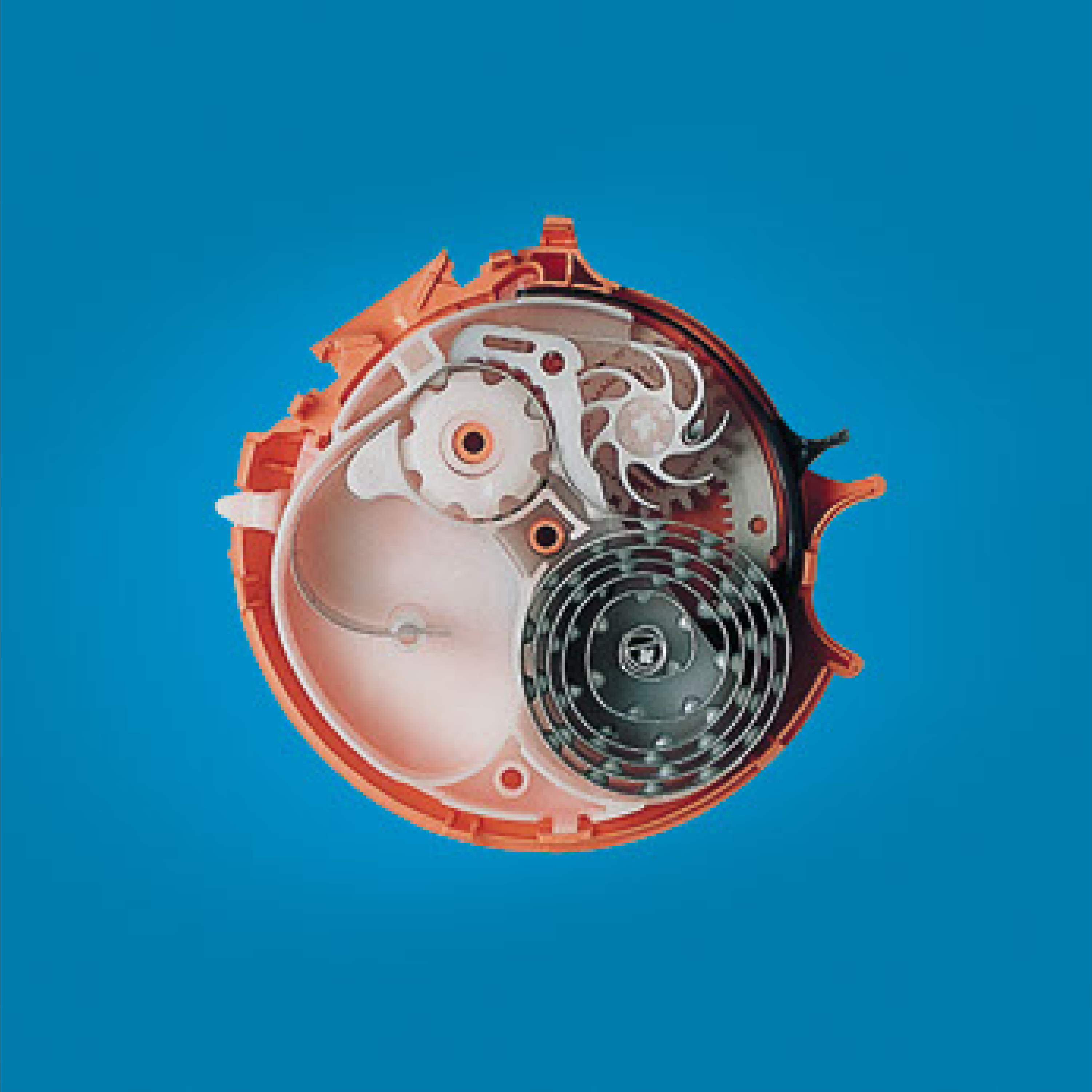 Manufacturing
So many combinations of processes can be involved in the manufacture of your product. We meet your requirements for fluids-based processes, forming, component manipulations, attaching, fastening, and bonding – laser, ultrasonic, adhesive.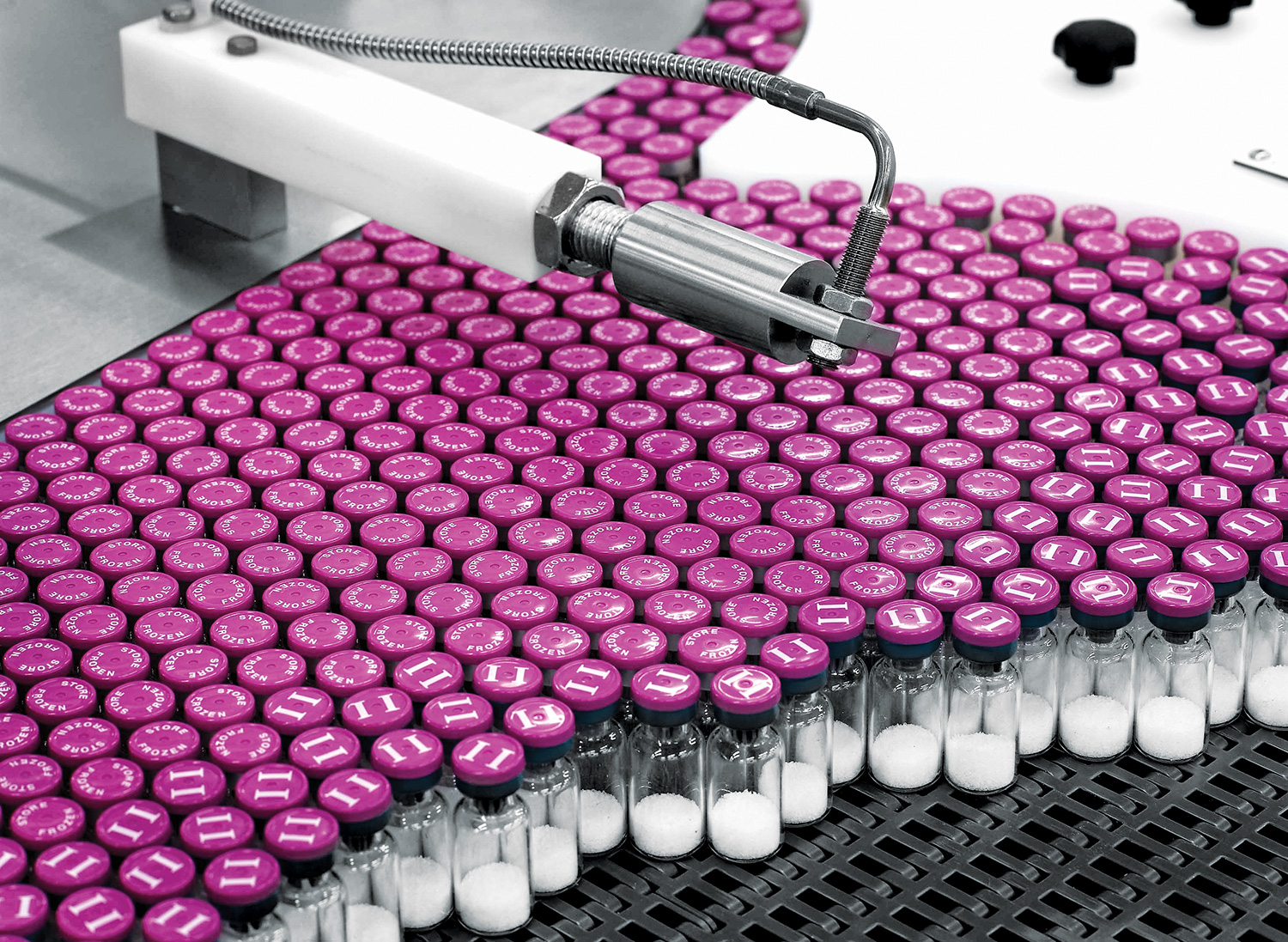 Testing
From smart sensors to measurement systems, we deploy the appropriate checks and verifications to validate the operating environment, process steps, and in-process and finished product. Vision systems, real-time data, in-process product samples.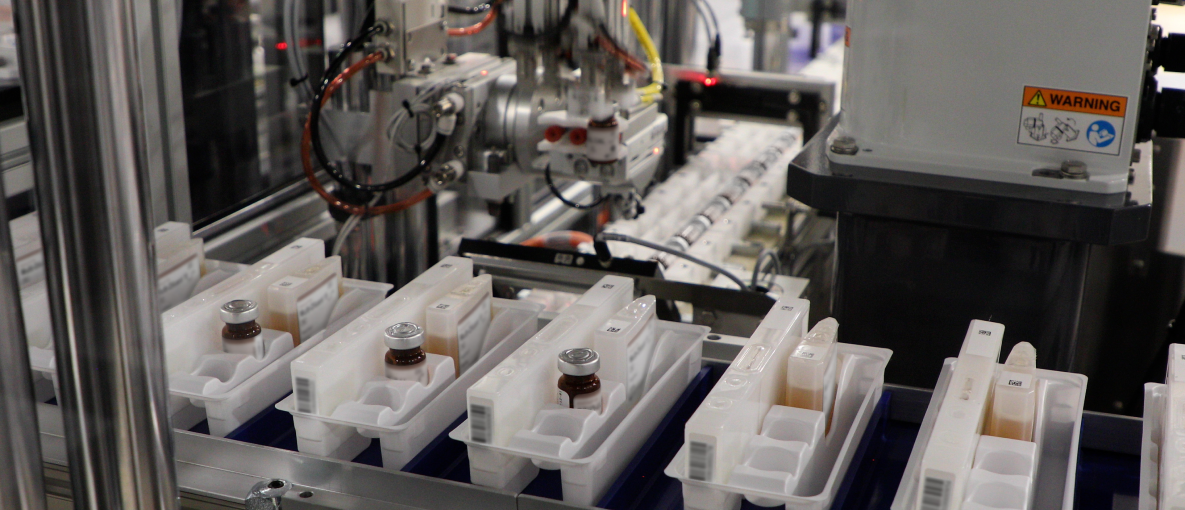 End of Line
Finished products may be placed into trays, clam shells, blisters, tubs, or pouches, and then further packaging as kits, tubs or multi-pocket trays before labeling and cartoning. Disinfecting, palletizing and AMR solutions complete the line.
Specialty Processes for Your Manufacturing Automation
Our products and services support the entire manufacturing process from material intake to finished and packaged product. Whether you require a customized system, a standard piece of equipment, or a fully integrated production line, we can help.