Creating solutions that positively impact lives around the world
CAPABILITIES
We design and implement end-to-end systems that transform, streamline and optimize customer operations by utilizing advanced process and manufacturing automation as well as innovative problem-solving techniques, resulting in increased efficiency and cost savings
Why Choose ATS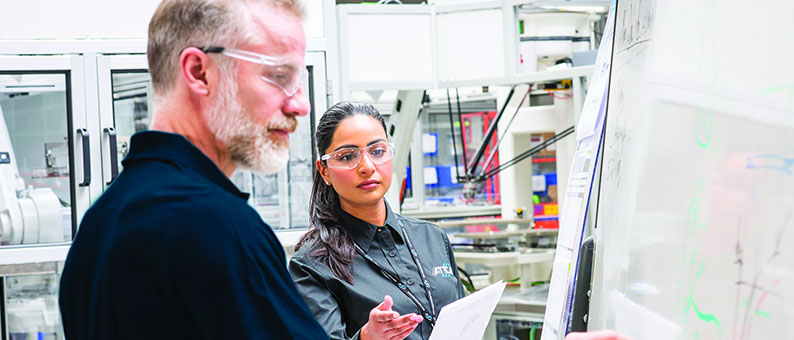 Specialty Processes
Decades of experience allows ATS to draw on expertise from across our global team, providing the know-how you need for your application, whether it's a specialty process integrated within an island of automation, or within a complete end-to-end solution.

Innovation
Our strong commitment to R&D accelerates the transformation of new ideas into cutting-edge products, processes and services that enable the delivery of world-leading manufacturing solutions. Our efforts in R&D have resulted in multiple innovations and patent applications.

Extensive Knowledge Base
ATS Life Sciences group of companies specializes in providing highly-engineered products and solutions. We understand that failure isn't an option in this field, which is why we are dedicated to delivering solutions that meet the highest quality and performance standards
Ready to discuss your life sciences project with an ATS specialist?
The ATS Advantage​ – Expert Knowledge.​ Unique Capabilities.​