MORE SUSTAINABLE PRODUCTION
Achieving carbon footprint and GHG reduction goals requires understanding the full life cycle of products including direct and indirect inputs
Recycling Efforts for Life Sciences Systems – The Part we Play in Creating More Sustainable Production
We're doing our part for ATS' sustainable development goals. In 2022, we recycled 171 tons of aluminum, cardboard, mixed paper, scrap wood, glass and plastics. These recycling efforts conserved the equivalent of the following resources/prevented these emissions: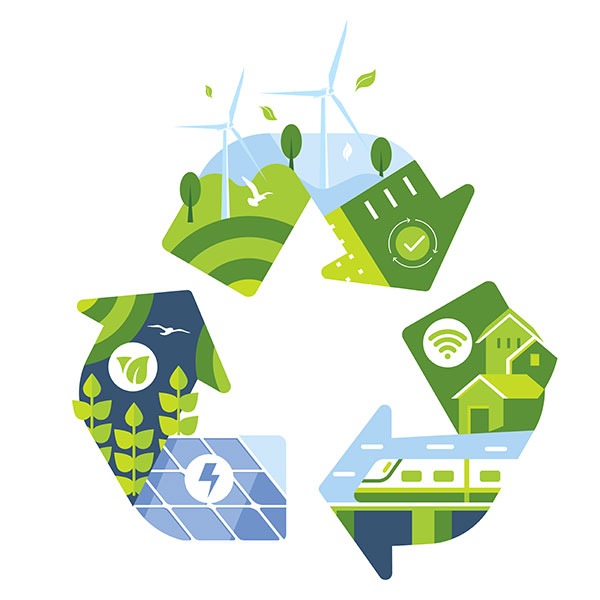 cubic yards of landfill space – equivalent to the annual municipal disposal needs of 608 people


Avoided 313 metric tons of GHG emissions, equivalent to removing annual emissions of 66 passenger vehicles

gallons of water – equivalent to meet the daily fresh water needs of 2,960 people

Our commitment
ATS provides solutions that help improve lives. Across all the sectors we serve, we are designing and building more efficient products and solutions, as well as developing ways to monitor the resources used to produce those products. We're also making it easier for customers to select a like-minded partner to help them achieve their own sustainability goals.
How We're Doing as an Organization
Stronger Together is ATS' 3rd annual report that maps out the ATS plan to make positive, meaningful differences in the communities where we operate through targeted actions and impactful initiatives that are underpinned by the core values of People, Process, and Performance. Environment
Emissions
Scope 1 & 2 GHG emissions from operations in TC02e carbon neutral by 2023
Down 22.4% to 24,570.49
Climate change
Respond and align to Task Force on Climate-related Financial Disclosures (TCFD) in our 2023 report or other standard prescribed by applicable securities authorities
NEW Goal
Environmental Stewardship
85% diversion of non-hazardous waste by 2026
NEW Goal People
Health & Safety
Reduce the Loss Time Severity Rate (LTR) to 4.0 by 2030
10.83 (up from 9.84 in 2021)
Employee Wellbeing
Charitable support in communities where ATS is located
21% increase in FY2022
Diversity & Inclusion
Increase women in leadership to 30% by 2030
NEW Goal Training
Good Governance
100% completion of annual ethics training by all managers and employees
Achieved in 2021
Our Climate Change & Sustainability Efforts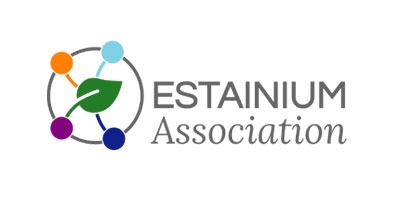 ESTAINIUM Association Membership
The purpose of ESTAINIUM is to establish an ecosystem to meet present and future challenges of product related decarbonization. Members and working groups represent different roles in a future circular carbon economy.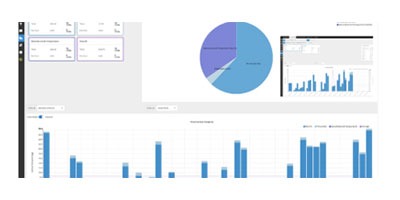 Sustainability Module
Measures in real-time energy consumption per part/by batch so you can easily identify and report your carbon footprint. A simple way to demonstrate action and accountability.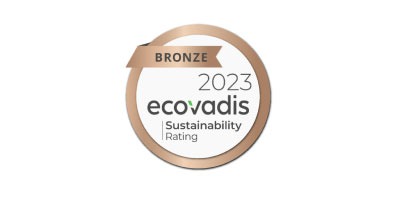 Munich Bronze
Efforts to monitor activity both in offices and on the factory floor, identifying ways to improve, and tracking progress against established ratings earned our Munich colleagues a Bronze rating.
"Our sustainability focus is to deliver automation by responsibly developing our products in a manner that minimizes adverse impacts to the environment and supports the economic and social wellbeing of our stakeholders and the communities in which we work."
ATS Sustainability Report FY2022