Innovation is at the core of everything we do. We must be ready with new technology solutions as you bring us new products and processes to be manufactured with automation. Our projects cover all elements of our automation offering, with a particular focus on high-speed automation, linear motion technology, and digital transformation, including artificial intelligence and machine learning.
A dedicated team of 30 and our showcase ATS Innovation Center, located in Cambridge, Ontario, Canada, are evidence of the importance we place on leading the way. Two additional innovation hubs are located in Winnenden, Germany, and Kingston, Ontario, Canada. With 2790 square meters of space, we have room to collaborate with partners and technology leaders to design, build, and test our inventions, proofs of concept, and prototypes.
Today you are facing more manufacturing challenges than ever, including:
Increased product and process complexity
Increased regulatory compliance expectations
Faster time-to-market requirements
Increased product offerings
Demand for greater operational flexibility
Lower product cost targets
Talent gaps in staffing your facilities
Our innovation focus provides a safe space to accelerate the transformation of new ideas into state-of-the-art products, processes and services that position you for success.
We'll let you be the judge. But here are a few of our most recent technology advancements.
A revolutionary high-speed manufacturing solution that combines modularity, standardization, speed, versatility, and precision, with digital twin capability – our Symphoni™ technology
A novel curing approach for needles in glass syringes that eliminates the dependence on mercury vapour lamps.
Artificial intelligence and machine learning tools that provide digital insights on how to improve machine performance and reduce debugging time, and drive reduced false reject rates on inspection systems.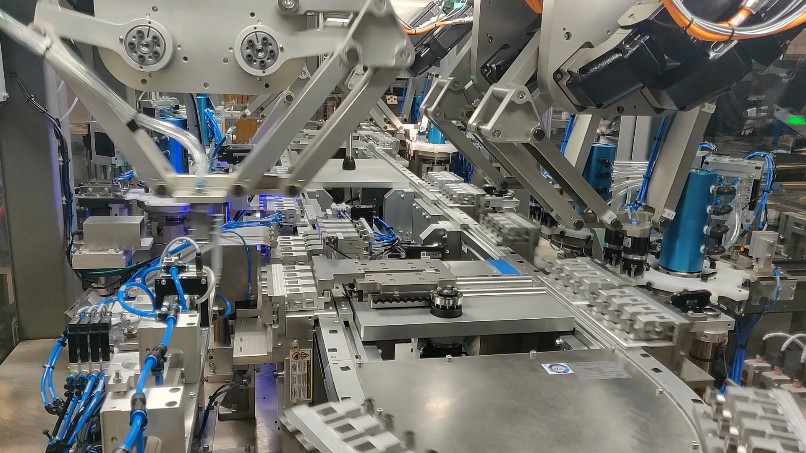 ATS has a strong history of innovation. Not only does each automation project bear the mark of this culture and skill, it is demonstrated through our creation of world-leading technology platforms such as SuperTrak CONVEYANCE™, SmartVision, Symphoni™, and Illuminate™. Our success is rooted in our people and the ideas that they put forward. We will continue to foster an open culture of respectful listening and dialogue, facilitate opportunities for people to share and develop concepts, and provide safe spaces and time to explore and experiment. It is our belief that this winning culture will ensure our innovation legacy.