Market leaders in glass syringe assembly
GLASS SYRINGE ASSEMBLY
Specialization in the pre-assembly of glass syringes (glass barrel with cannula) as well as final assembly and material handling
glass Syringe Assembly
With many successful projects for the manufacture of syringes, including our unique patent for UV-adhesive curing, we are proud to call ourselves a global leader in this segment.
Glass assembly for cut or round flanges
Gentle handling for the movement of components, subassemblies, and finished product, including stacked trays, pallets, bulk components, and more
Features
Flexible conversion for many variants
Gentle handling without glass-to-glass contact
Specs
Part Rate: 100 – 300 ppm
Number of Tracks: 2 – 10
Controls: Siemens, Rockwell
Footprint: 8 – 12 m²
Syringe Type: 0.5 – 2.25 ml; 20 – 30 G; 0.5" –1.5" length
Options: Vision systems, Flow test, Pull test
Other Injectors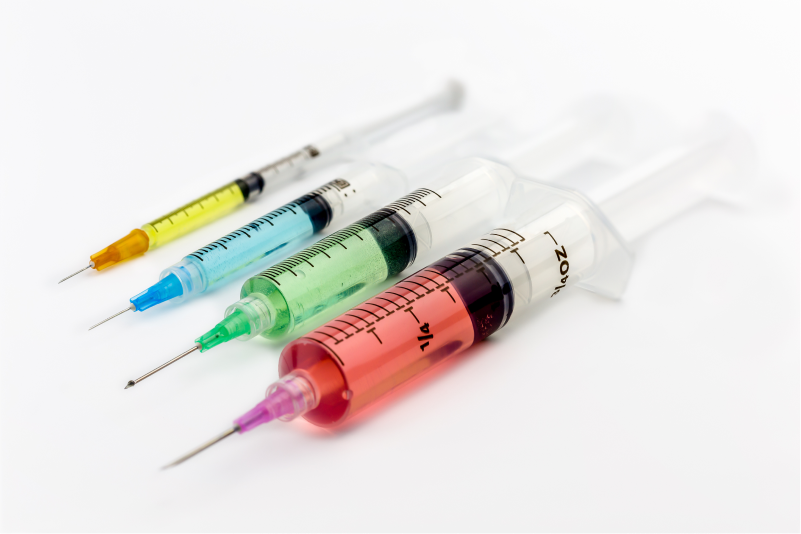 Plastic Syringes
Our machines cover pre-assembly of a plastic syringe with cannula, as well as the final assembly of multiple components.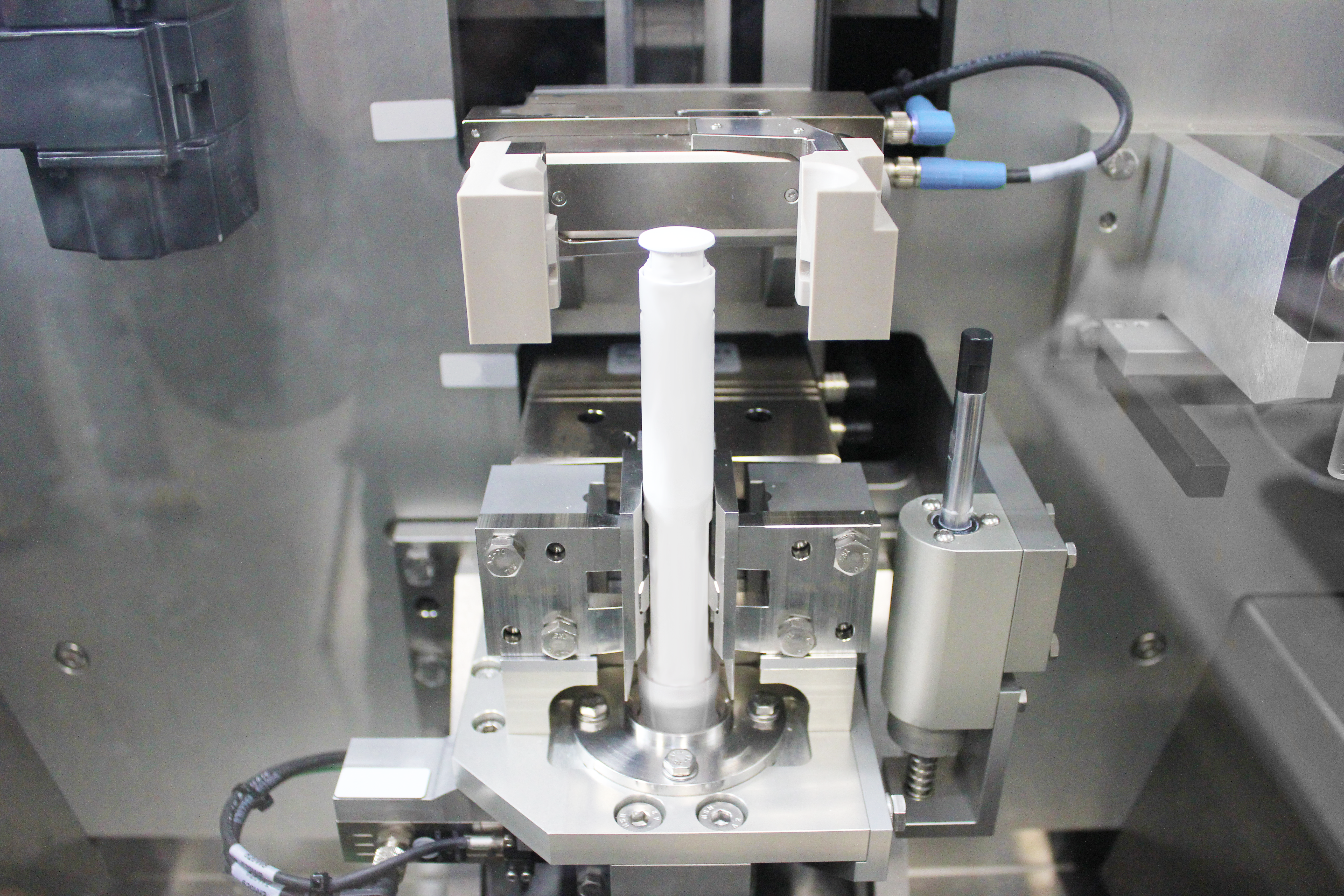 Autoinjectors
Automated pre- and final assembly of self-administered disposable drug delivery systems
Ready to explore the potential of your glass syringe assembly?
We deliver standardized, proven solutions to ramp up your syringe manufacturing for short-term results, or work with you to develop a fully custom line