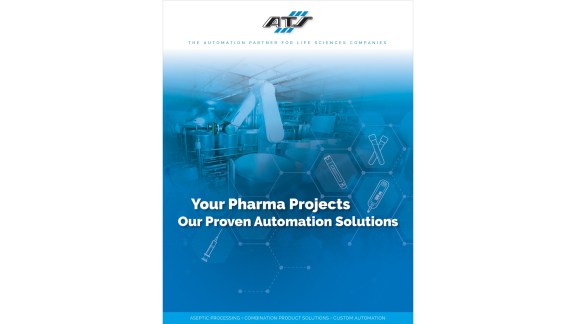 Few industries are as challenging as the pharmaceutical sector. Manufacturing processes can be highly complex and compliance with CGMP regulatory requirements can be challenging. We can support the entire pharma manufacturing process from material intake to finished and packaged product.
With our portfolio of life sciences-focused companies, ATS has solutions that complement every step of the pharma manufacturing process … from end to end:
Preparation
Drug formulation
Manufacturing
Quality control
Primary and secondary packaging
Whether you require a customized system, a standard piece of equipment, or a fully integrated production line, our life sciences group of companies is here to support you. Learn about how we can work together to achieve your project management, design/build, integration, validation, training, and post-project requirements by downloading the brochure.