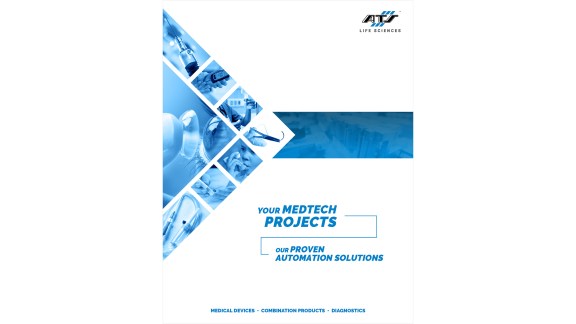 You have high quality standards for your medical devices, diagnostics, and combination products to comply with CGMP requirements and deliver safe products to the marketplace. We understand the criticality of maintaining component and product integrity and avoiding damage. Trust us to design and build the appropriate materials management and manufacturing automation for your application.
Inhalers
Medical wearables
Contact lenses
Needle sets
Autoinjectors
Catheters
Glucose test strips
Glucose meters
IV sets
Prefilled syringes
Tube sets
Sutures
Diagnostic cassettes
Stents
Point-of-care test cartridges
… and more!
Let us help transform your manufacturing operations through innovative and high-quality technology and automation solutions. With our proven experience, we can provide turnkey solutions for product life cycle management.