Automated manufacturing assembly and handling solutions
Machines Overview
Our expertise in life sciences manufacturing, including both automated assembly and handling solutions, is your competitive advantage. With end-to-end and turn-key services, we deliver GMP compliant, high performing and reliable production systems.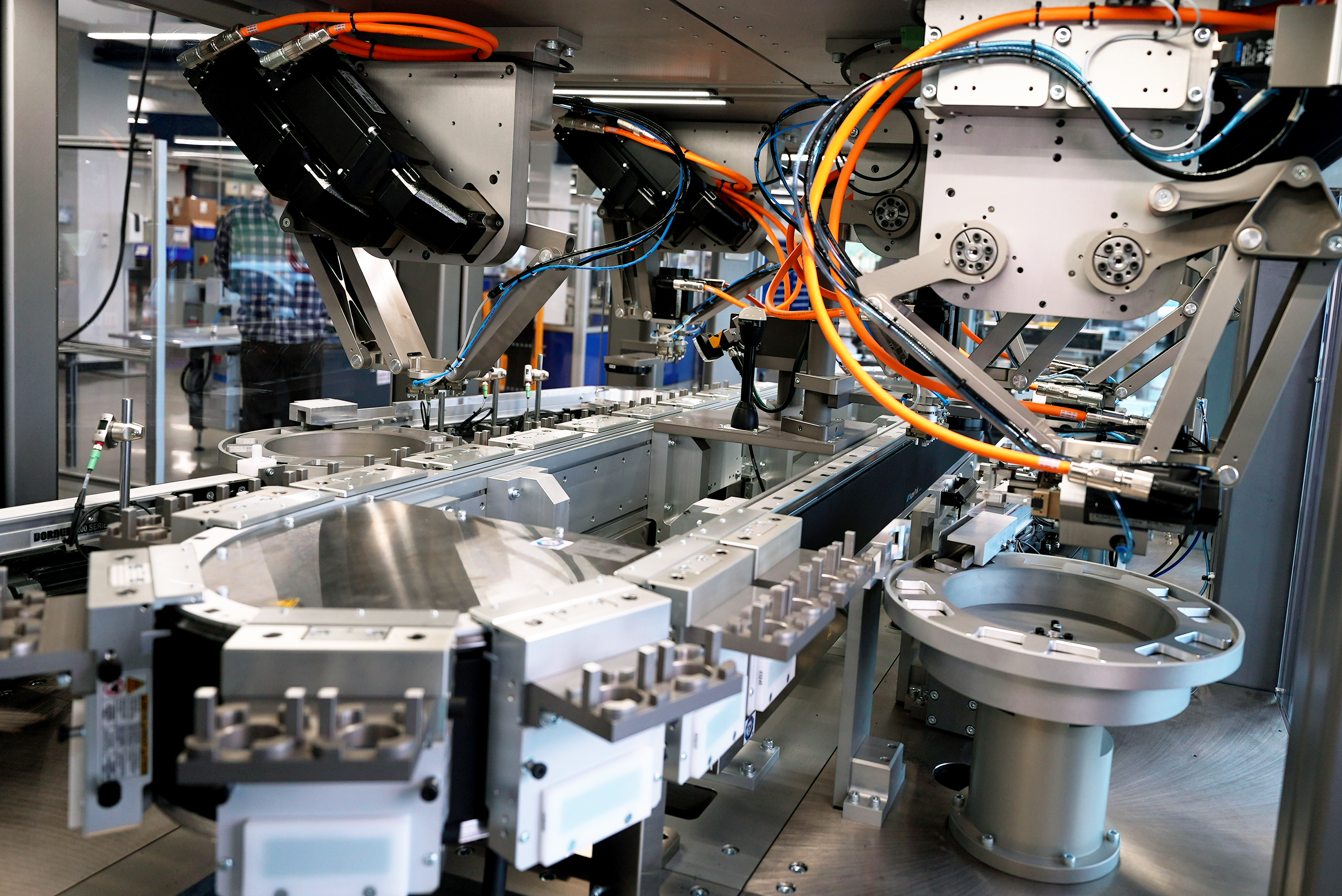 Symphoni™ Technology
An innovative digital assembly platform that delivers high-performance, flexibility and quality. With a high degree of standardization and a modular design, it delivers speed, versatility, AND precision without compromise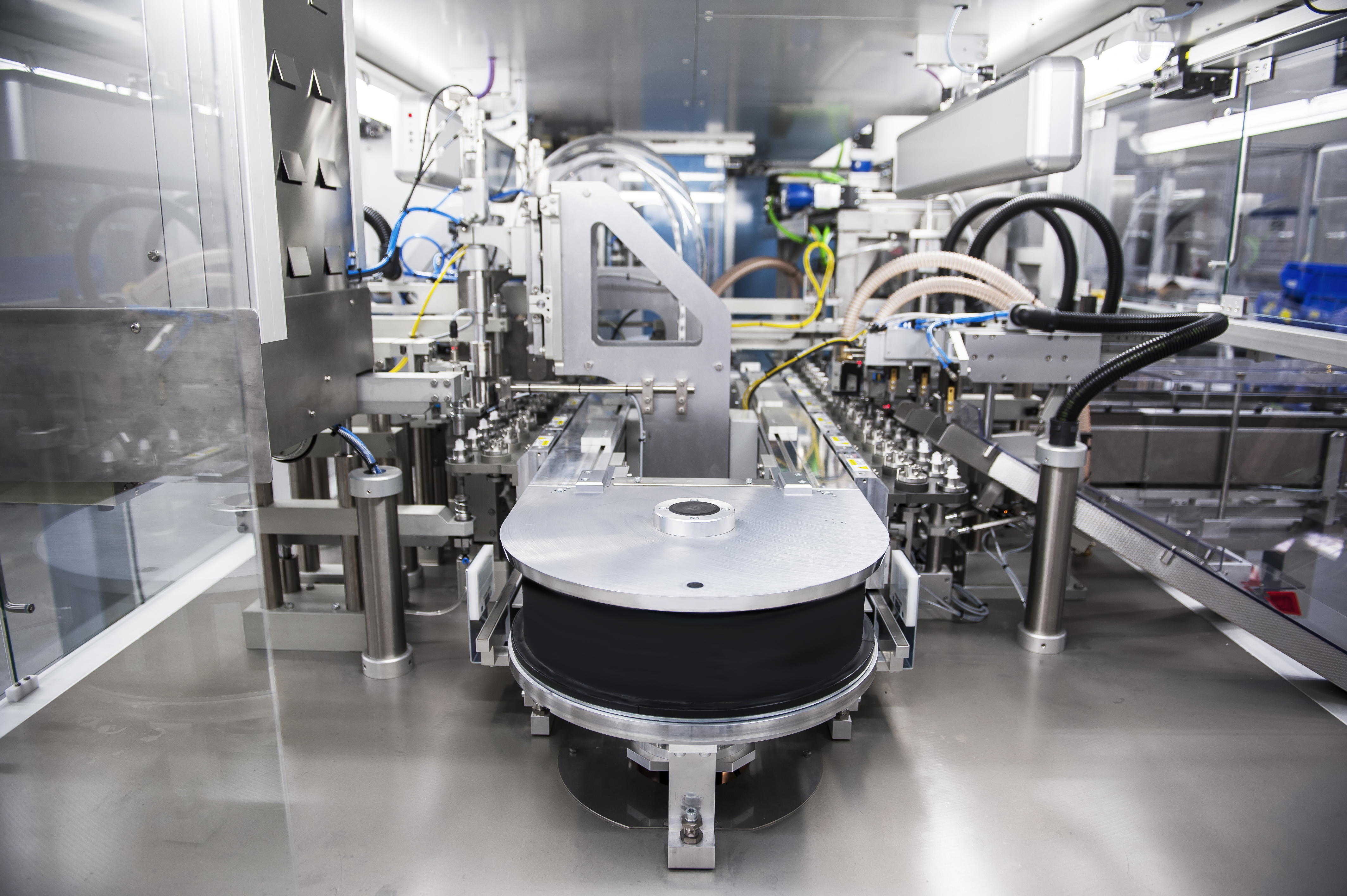 OmniTrak™ Assembly
An assembly platform that combines the precision of cam-controlled workstations and the flexibility of linear motor-driven workpiece carriers, offering high flexibility, lower maintenance, and optimized footprint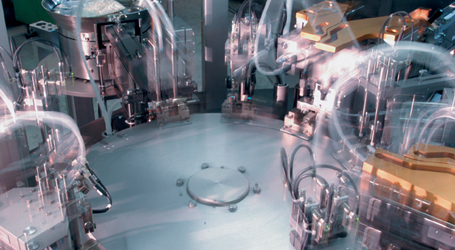 Discovery™ Assembly (Platform)
A dial-based, cam-driven platform perfect for high throughput, synchronized processes, with high production performance and easy maintenance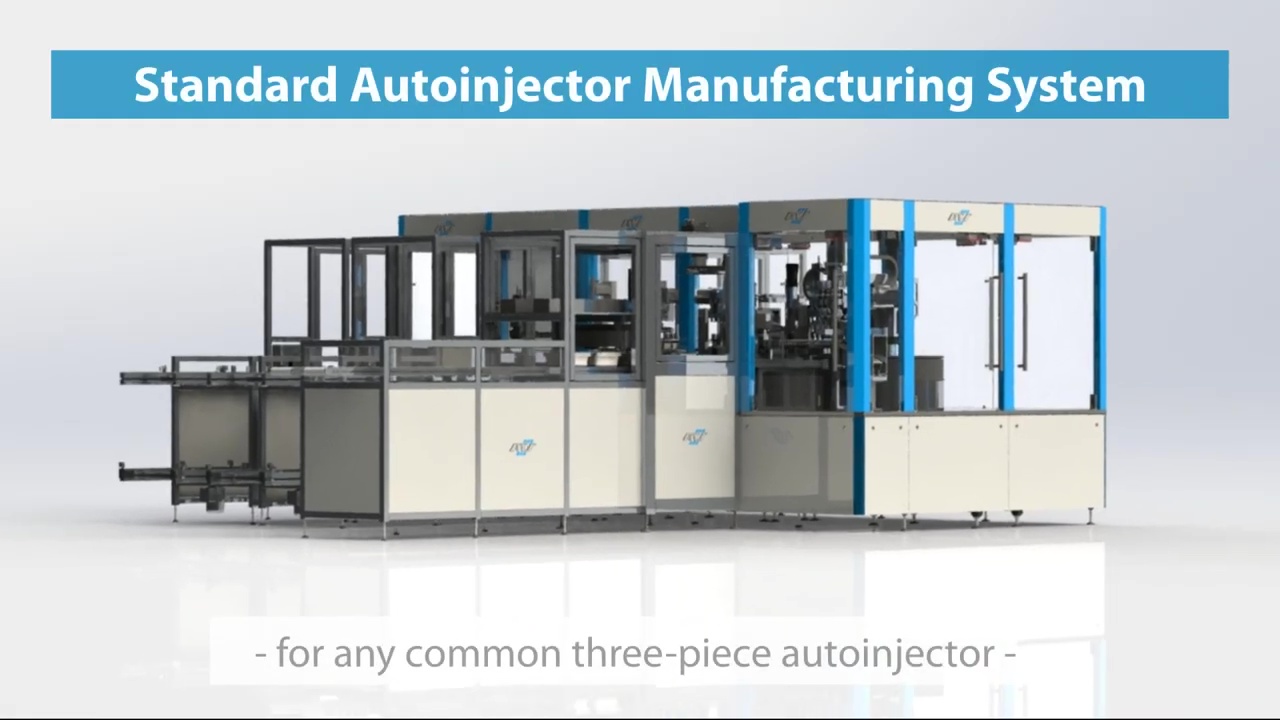 Autoinjector Platform
Final assembly systems for any common three-piece autoinjector with scalable output rates between 2 ppm and 120 ppm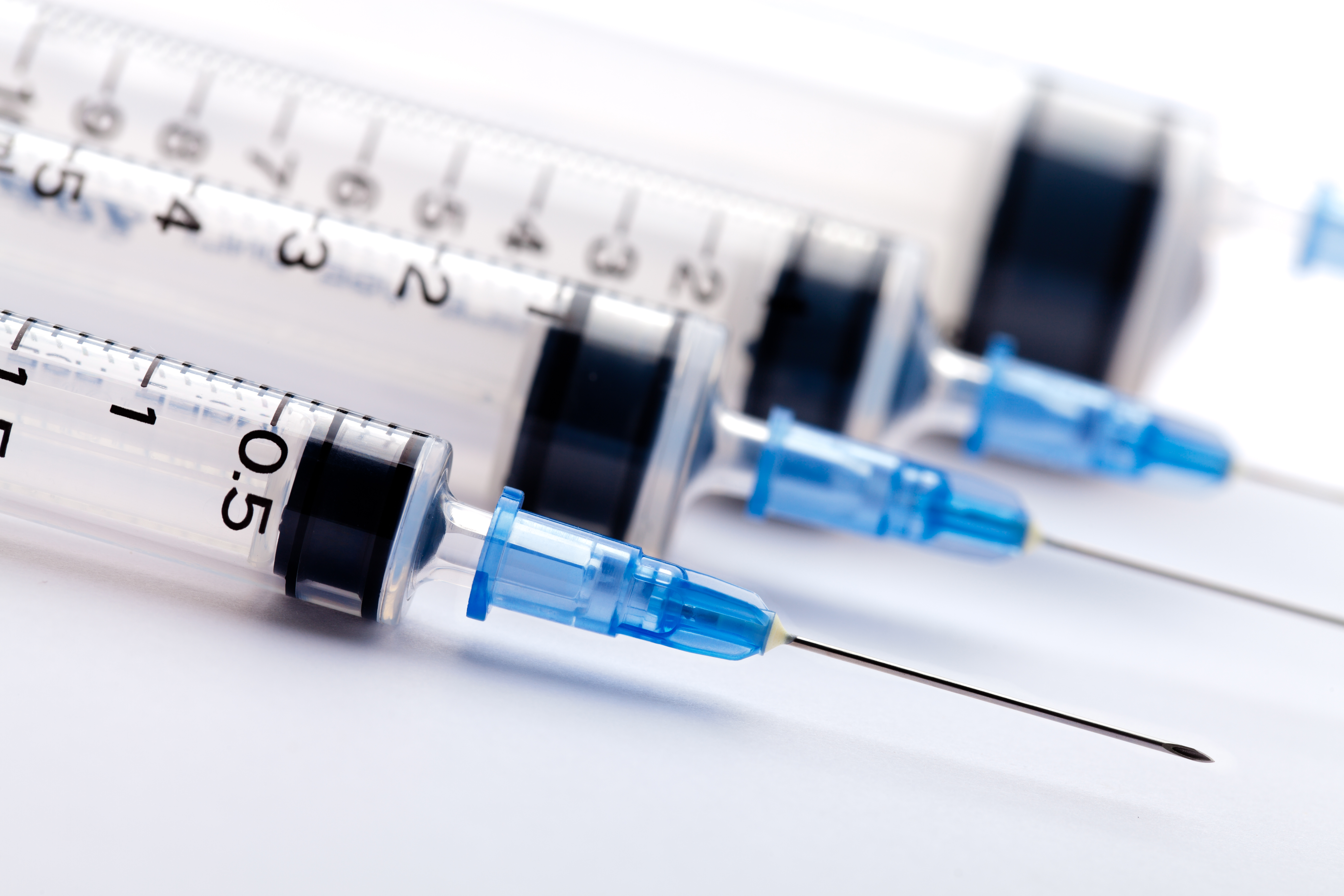 Syringe Platform
End-to-end and turn-key services for glass or plastic assembly and handling, including our patented LED UV adhesive curing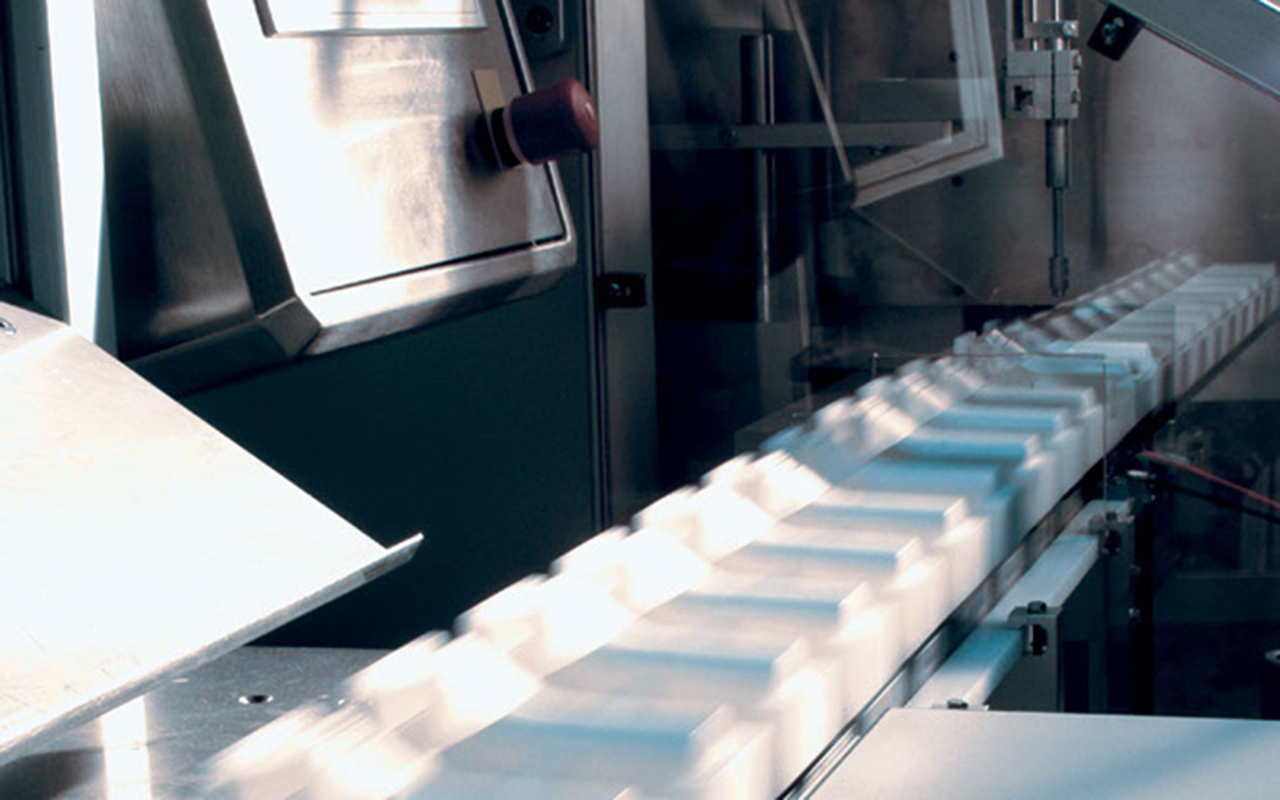 Jetwing™ Assembly (Platform)
A compact, modular, and customizable linear platform developed specifically for assembling items that need to go into production quickly or that require frequent design changes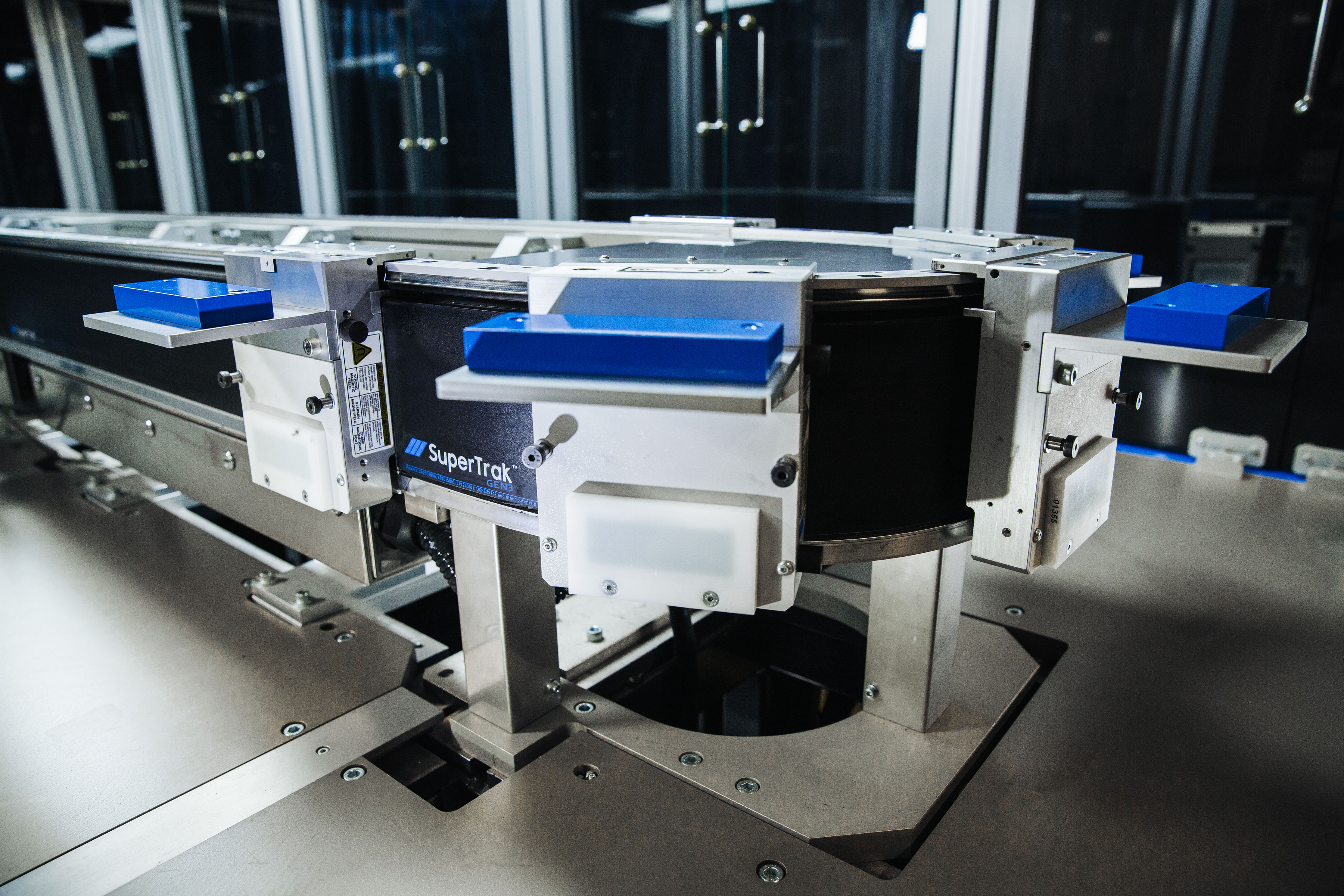 SuperTrak GEN3™
The current generation of high performance and reliable linear motion platform that enables synchronous and asynchronous processing for reduced tooling and footprint while delivering speed, motion profiling, precision positioning, flexibility, and programmability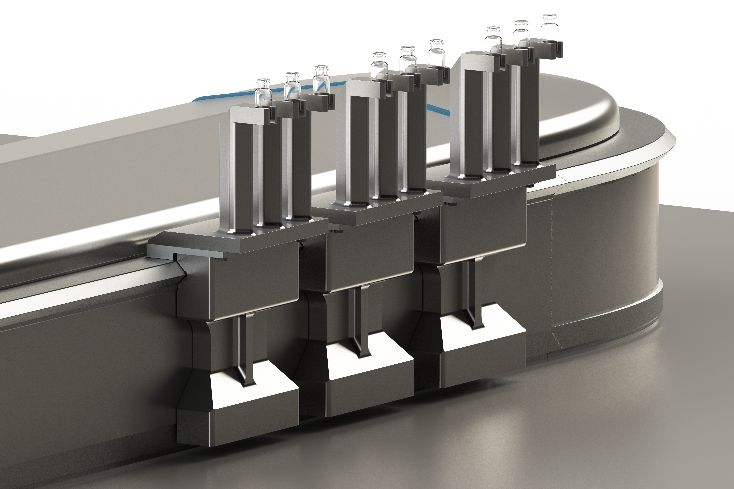 SuperTrak PHARMA™
An assembly platform that combines the precision of cam-controlled workstations and the flexibility of linear motor-driven workpiece carriers, offering high flexibility, lower maintenance, and optimized footprint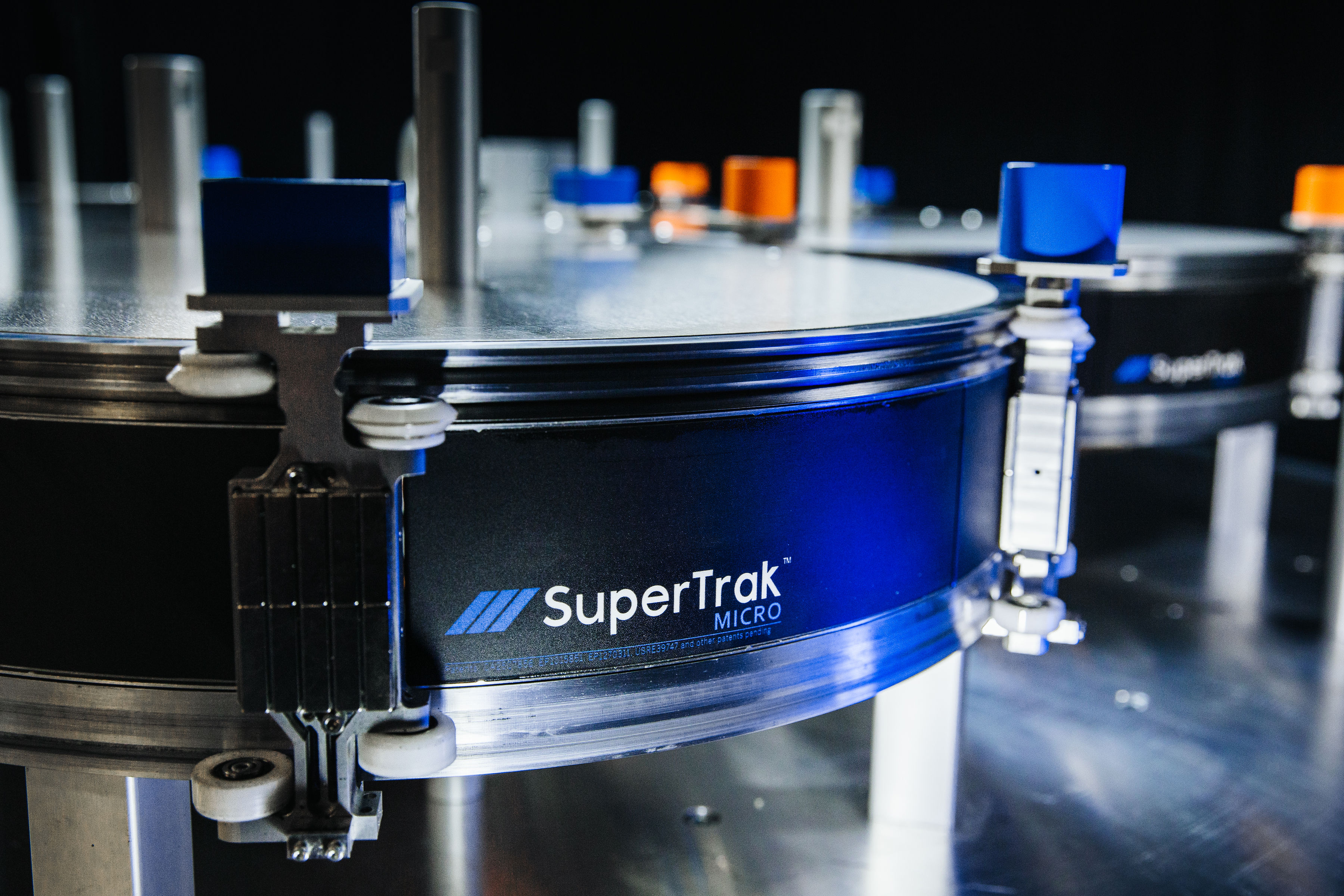 SuperTrak MICRO™
A high speed, low weight linear mover that facilitates multiple track manufacturing, with track to track switching for sort and divert purposes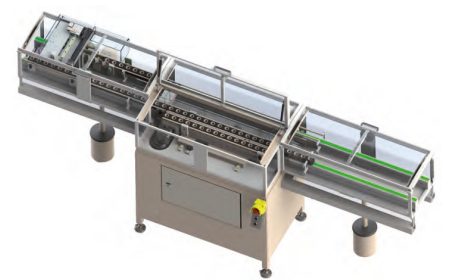 Cleantrak™
A configurable transfer system for intelligently integrated, end-to-end automation. Links the ClearlinerTM handling system to downstream automation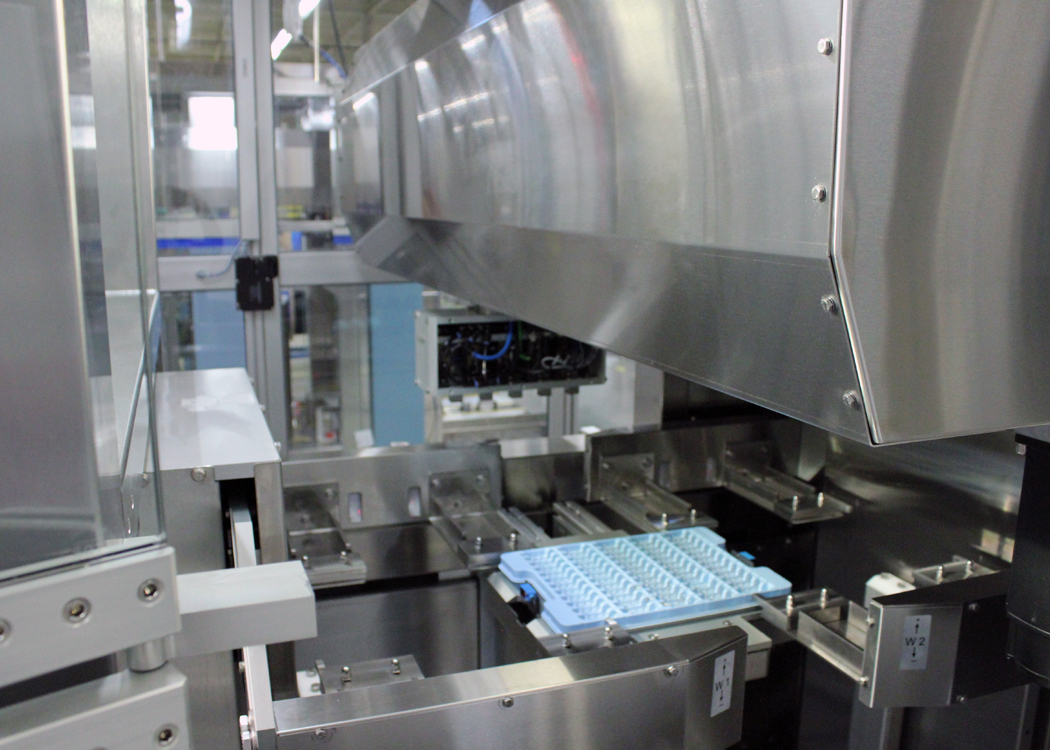 ATS Clearliner™
A highly flexible tray or pallet handler ideal for trays or ISO/Euro pallet sizes from 400-1000 mm, with potential to integrate a conveyor belt or trolley for transfer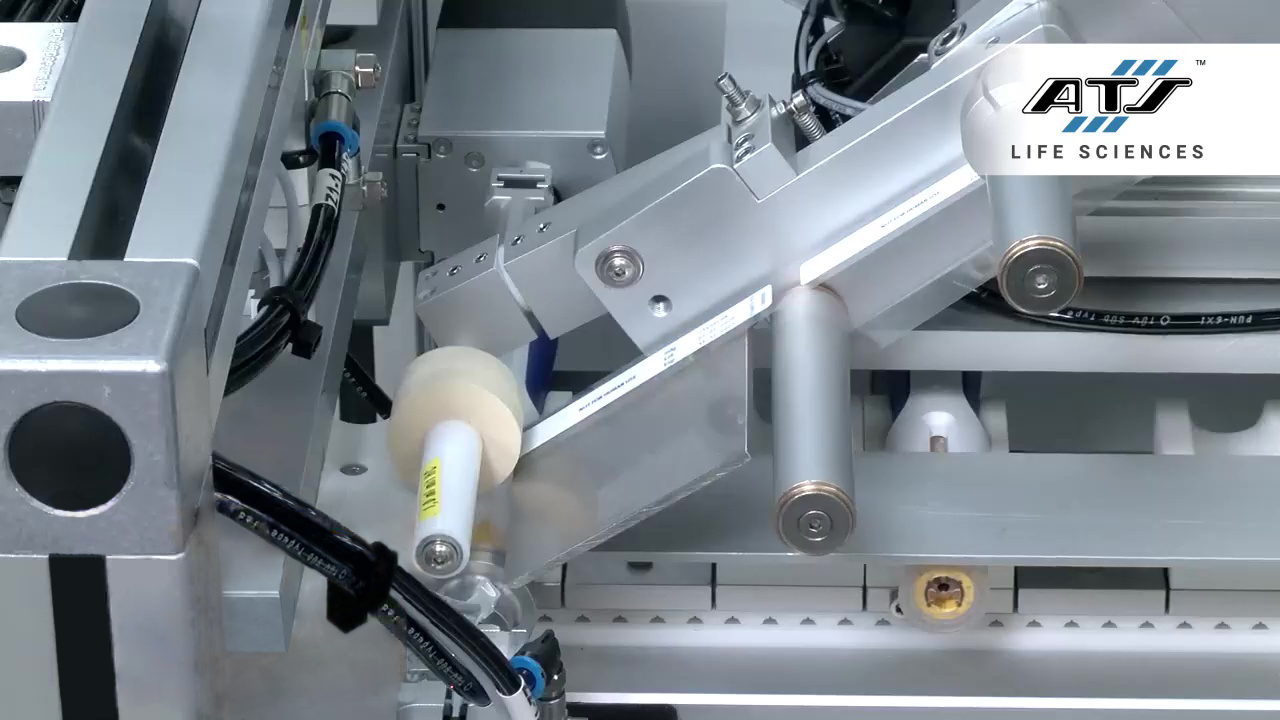 Labeling by ATS
A labelling system capable of handling a wide range of label forms and shapes, accommodating different product shapes and sizes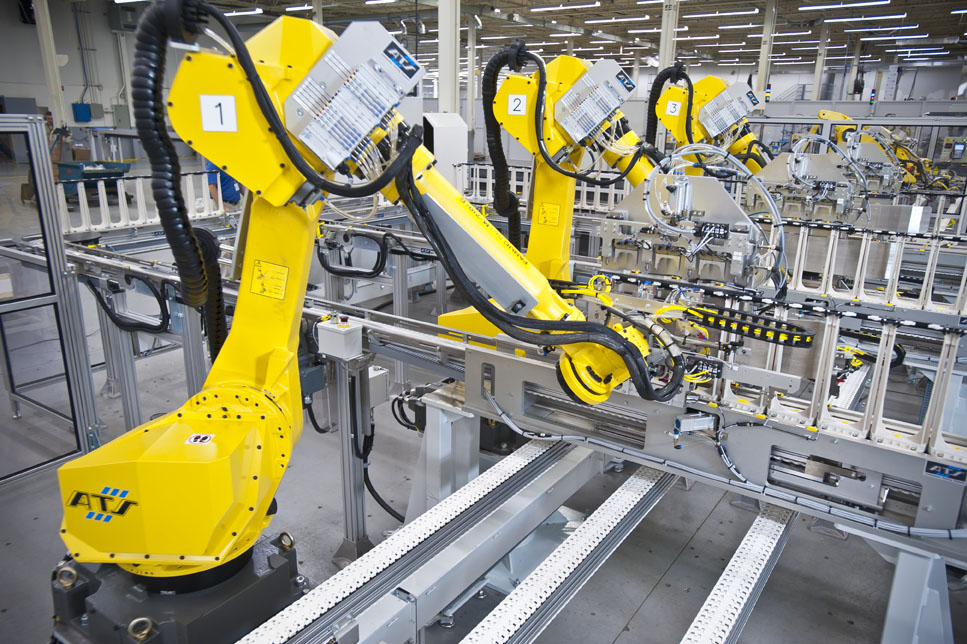 ATS Robotic Solutions
Turnkey robotic solutions that are highly flexible, scalable and innovative for trayhandling, palletizing, bin picking, assembly, packaging and more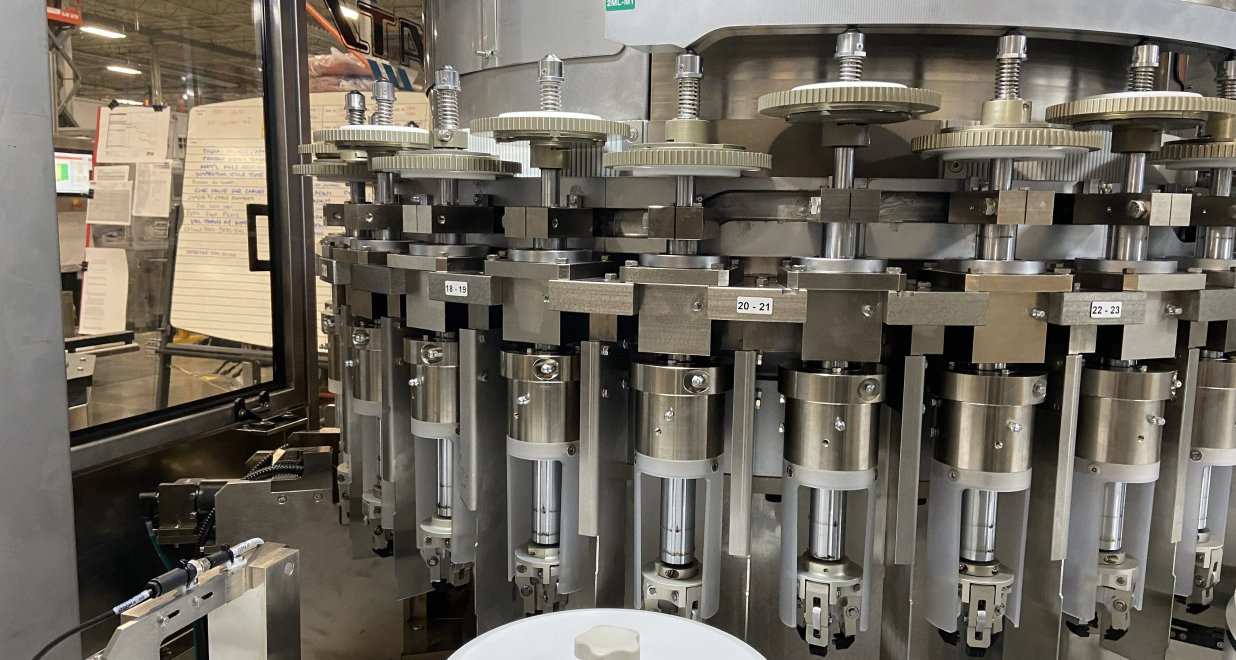 ATS Lyoscan™ for Visual Vial Inspection
A high-speed inspection system designed specifically for lyophilized cake in glass vials, executing approximately 40 inspections per vial at rates of up to 425 ppm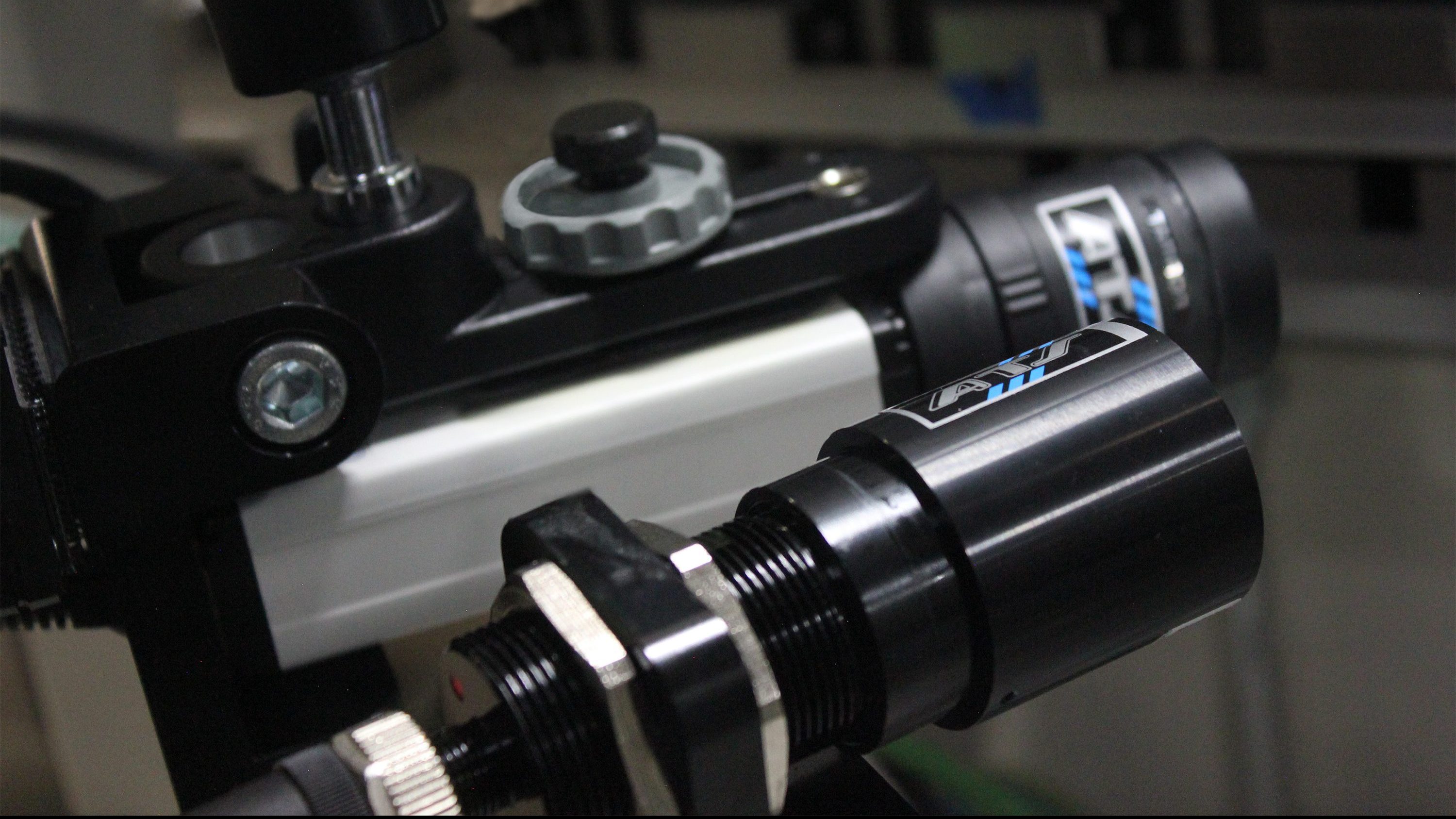 ATS SmartVision™& ATS Cortex™ Solution
Vision system and open software for the coordination and control of cameras and lighting systems necessary for complex inspections, offering cost-effectiveness, connectivity, and customization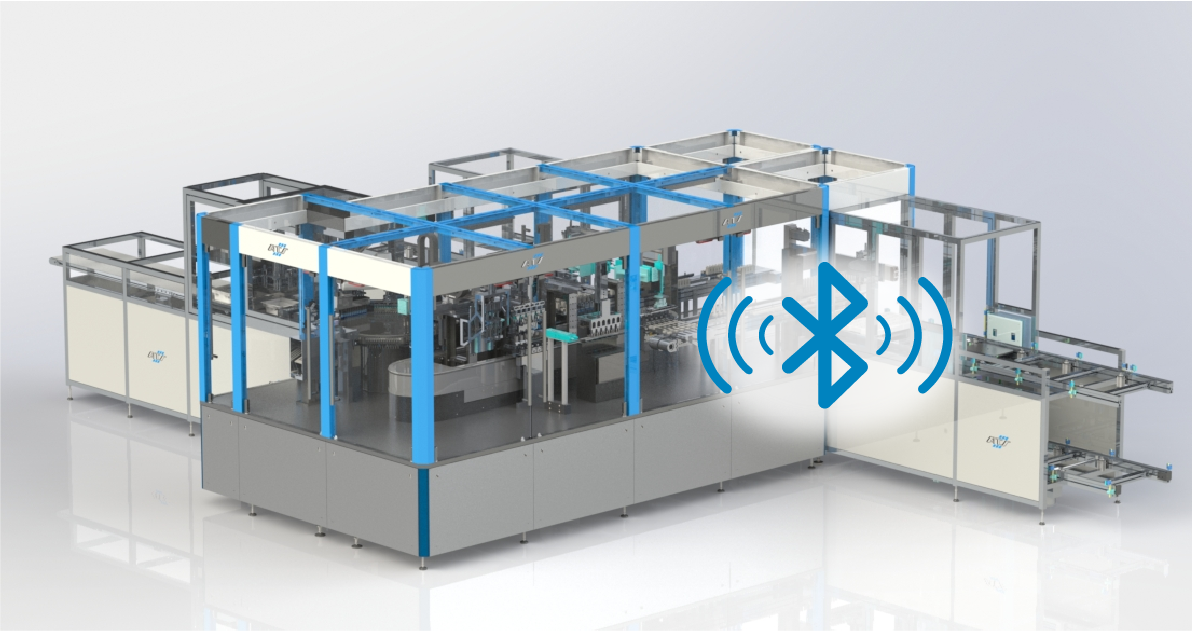 Bluetooth® Connected Devices Functionality Test
A test system that verifies and validates the correct transmission of data and functionality of your Bluetooth® enabled smart medical and diagnostic devices, which can be a stand-alone solution or an integration into existing automation
Illuminate™ Manufacturing Intelligence
Smart manufacturing software that makes sense of your machine data to maximize throughput, increase uptime, decrease cost, and improve quality, moving you from data to decision in minutes with transformational insights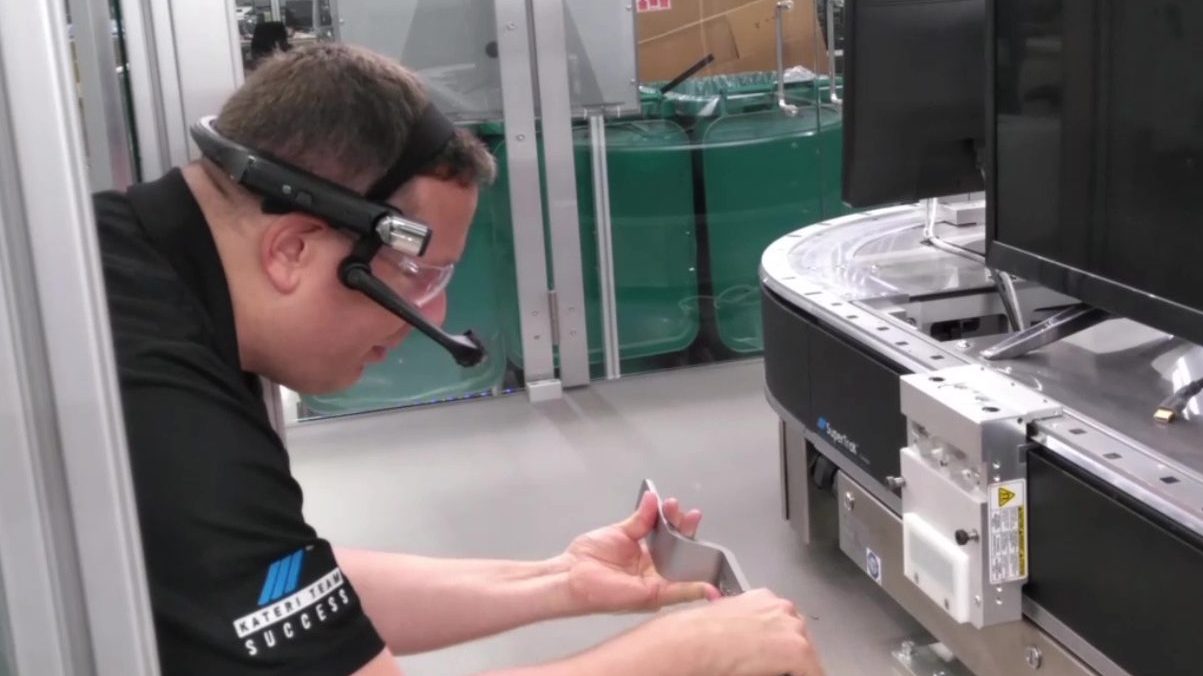 Smart Coach™ Mobile Training Solution
A convenient, mobile, on demand, globally accessible, and customizable training platform created by our experts to convey important servicing content through audio, video, documentation, drawings, models, instructions, and manuals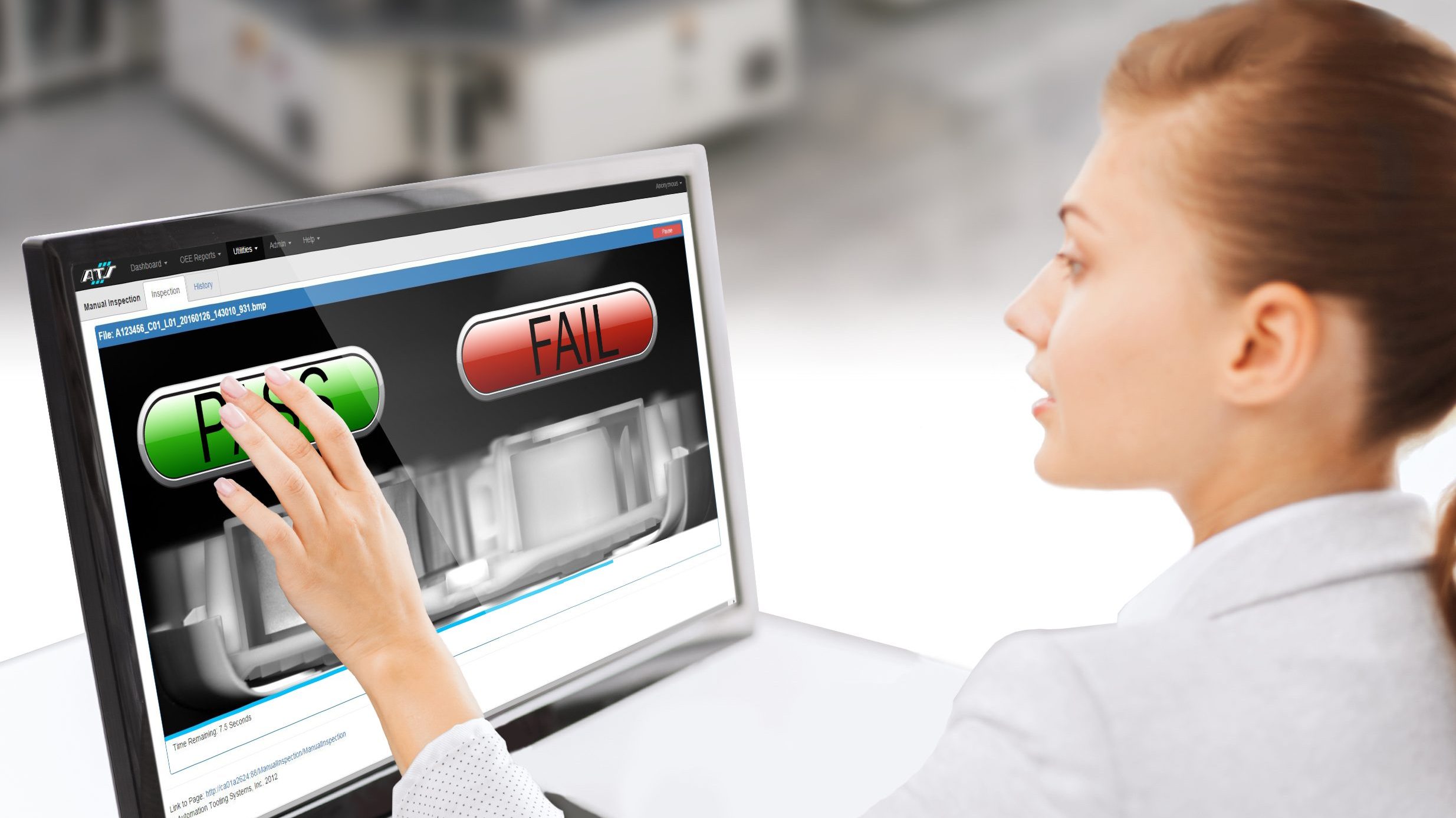 SmartVision™ M+ Inspection Solution
A vision inspection solution that partners the machine's data management, efficiency, reliability and objectivity with human discernment, so that SmartVisionTM M+ 'learns' to perform inspections independently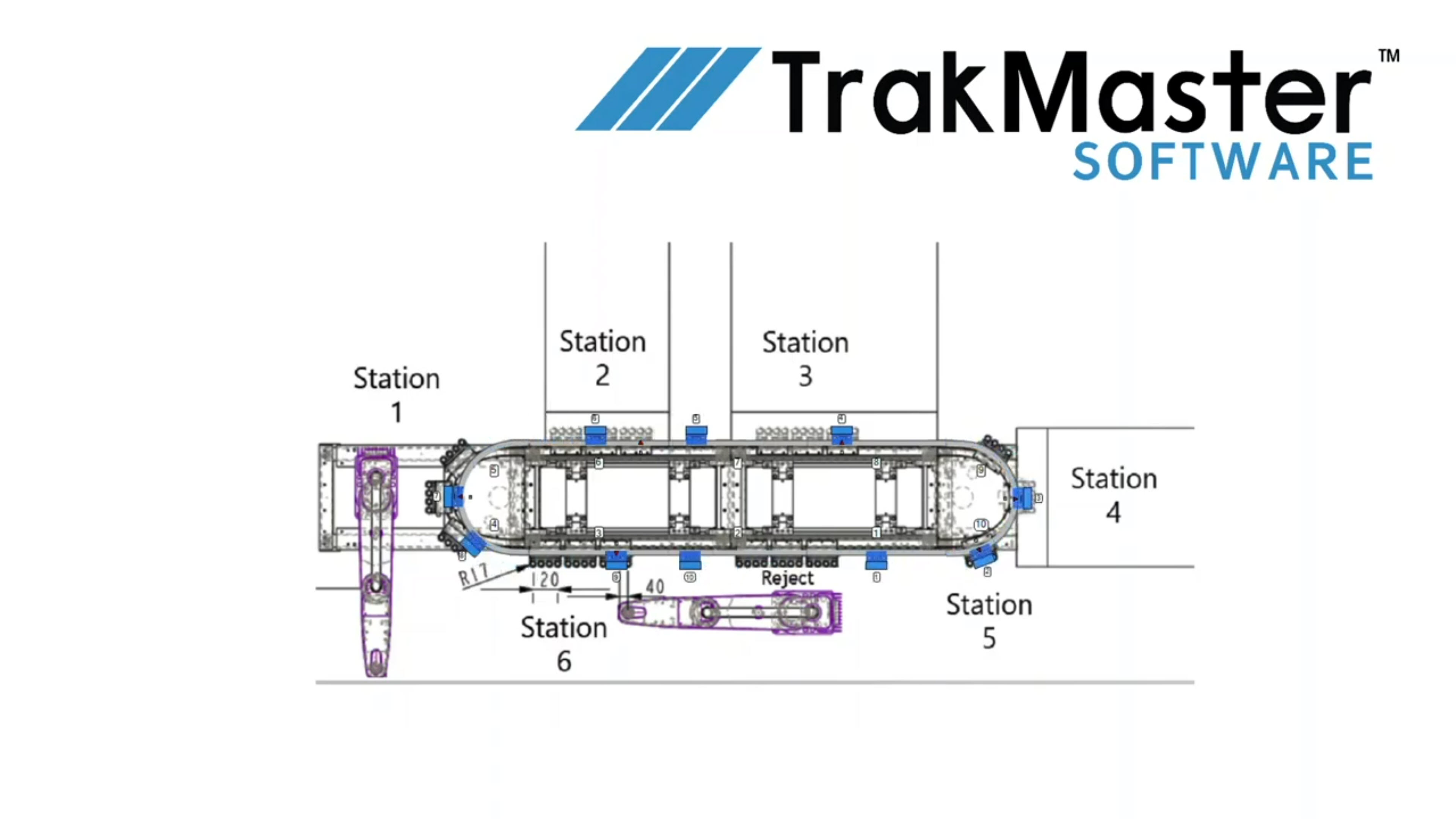 Trakmaster™ Software
The user interface for SuperTrak CONVEYANCE™, designed to reduce engineering and integration hours, offering manufacturers a faster path to production with less risk of error by the engineering teams
Ready to discuss your life sciences project with an ATS specialist?
We can offer a standardized approach to meet your immediate need or a customized solution to address your longer-term automation plan.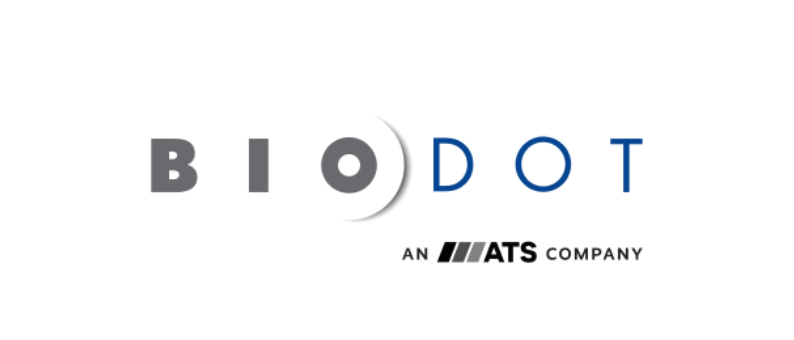 Technology that helps inform better care and save lives
BioDot is a leading supplier of automated, high-throughput, ultra–low volume dispensing systems. BioDot technologies enable companies to design advanced diagnostics that deliver increasingly more data from ever smaller volumes of reagents. Sequencing, single-cell cloning and co-culturing assays.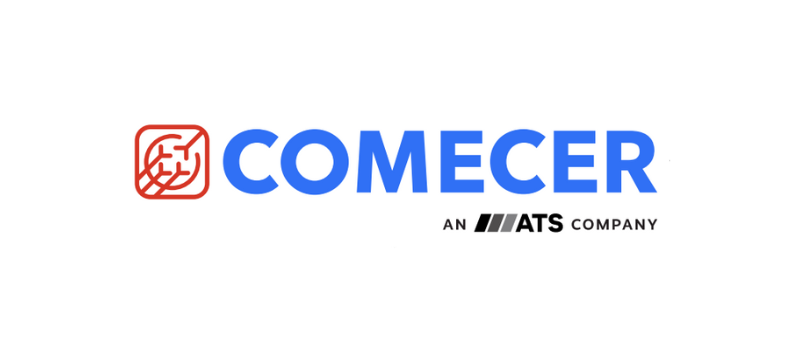 Aseptic process and containment technologies
Comecer develops and manufactures high-tech systems in aseptic processing and containment for the pharmaceutical and nuclear medicine industries. Comecer also specializes in isolation technology solutions for regenerative medicine and tissue engineering.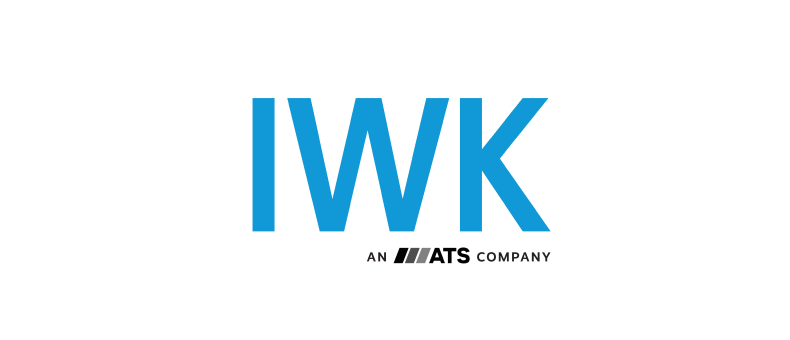 Packaging done exceptionally well
IWK Verpackungstechnik GmbH focuses on the packaging of pharmaceutical and cosmetic products. Standard and customized tube fillers, cartoners, and transfer systems are built to deliver high performance and efficiency for complex product groups.